Is anyone else completely surprised that next week is Thanksgiving? I don't know where my head as been, but I had falsely thought that it was two weeks away. Nope. That means that starting now, there are just 6 weeks left in the holiday season. I am so not prepared…
If you're like me, and have not really given thought to any holiday-related projects, below is a roundup of some crafty ideas for some holiday inspiration.
1. These felt ornaments remind of spending Christmas in Arizona and decorating the tree with vintage Mexican tin ornaments. The McCall's pattern is currently on sale for $2.99 on their website.
2. Serve dinner party guests with these double knitted pot holders from Heather Zoppetti. She has a free download pattern on Ravelry.
4. Of course you can't go wrong with Martha for holiday inspiration! Try her tutorial for this gorgeous wood flower wreath.

3. Planning a holiday party? Why not make these festive gold caviar coasters from Whimseybox for your guests to rest their glasses.
5.  Keep your teapot warm with this adorable knitted sheep carousel tea cozy — brought to you by Kate Davies of the owl sweater fame.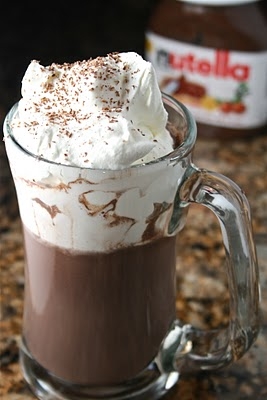 6. While you're knitting your tea cozy, why not make a cup of this mouth-watering Nutella Hot Chocolate from The Hungry Housewife? Yum!